Each rental includes life jackets.  Please pay with
cash or check
at time of rental. We cannot accept cards at the resort.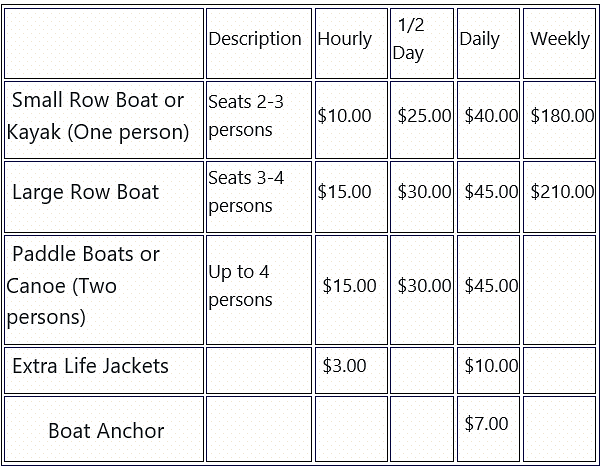 Extra life jackets are for people who only want life jackets - example for their own boats.
Life jackets are provided in the boat rental fee for all persons who will be riding in one of our boats.

All boats need to be returned to the dock daily by 9:00pm or before sunset, whichever comes first! Please note, the green wooden row boats cannot be taken on shore. The rocks will damage them. You can return the boat to the dock and then go out again during your time of rental.